Explore location
Local offices
2 offices
Local offices
Kentucky Ecological Services Field Office
LEAD
(502) 695-0468
(502) 695-1024
J C Watts Federal Building, Room 265
330 West Broadway
Frankfort, KY 40601-8670
Tennessee Ecological Services Field Office
(931) 528-6481
(931) 528-7075
446 Neal Street
Cookeville, TN 38501-4027
Location

Kentucky and Tennessee

IPaC resource list
This report is an automatically generated list of species and other resources such as critical habitat (collectively referred to as trust resources) under the U.S. Fish and Wildlife Service's (USFWS) jurisdiction that are known or expected to be on or near the project area referenced below. The list may also include trust resources that occur outside of the project area, but that could potentially be directly or indirectly affected by activities in the project area. However, determining the likelihood and extent of effects a project may have on trust resources typically requires gathering additional site-specific (e.g., vegetation/species surveys) and project-specific (e.g., magnitude and timing of proposed activities) information.
Below is a summary of the project information you provided and contact information for the USFWS office(s) with jurisdiction in the defined project area. Please read the introduction to each section that follows (Endangered Species, Migratory Birds, USFWS Facilities, and NWI Wetlands) for additional information applicable to the trust resources addressed in that section.
Location
Kentucky and Tennessee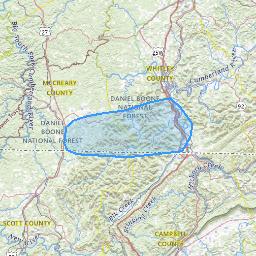 Local offices
Tennessee Ecological Services Field Office
(931) 528-6481
(931) 528-7075
446 Neal Street
Cookeville, TN 38501-4027
Kentucky Ecological Services Field Office
(502) 695-0468
(502) 695-1024
J C Watts Federal Building, Room 265
330 West Broadway
Frankfort, KY 40601-8670
Endangered species
Listed species1 and their critical habitats are managed by the Ecological Services Program of the U.S. Fish and Wildlife Service (USFWS) and the fisheries division of the National Oceanic and Atmospheric Administration (NOAA Fisheries2).
Species and critical habitats under the sole responsibility of NOAA Fisheries are not shown on this list. Please contact NOAA Fisheries for species under their jurisdiction.
Additional information on endangered species data is provided below.
---
Species listed under the Endangered Species Act are threatened or endangered; IPaC also shows species that are candidates, or proposed, for listing. See the listing status page for more information. IPaC only shows species that are regulated by USFWS (see FAQ).

NOAA Fisheries, also known as the National Marine Fisheries Service (NMFS), is an office of the National Oceanic and Atmospheric Administration within the Department of Commerce.
The following species are potentially affected by activities in this location:
---
Migratory birds
Certain birds are protected under the Migratory Bird Treaty Act1 and the Bald and Golden Eagle Protection Act2.
Any person or organization who plans or conducts activities that may result in impacts to migratory birds, eagles, and their habitats should follow appropriate regulations and consider implementing appropriate conservation measures, as described below.
---
The Migratory Birds Treaty Act of 1918.

The Bald and Golden Eagle Protection Act of 1940.
Additional information can be found using the following links:
The birds listed below are birds of particular concern either because they occur on the USFWS Birds of Conservation Concern (BCC) list or warrant special attention in your project location. To learn more about the levels of concern for birds on your list and how this list is generated, see the FAQ below. This is not a list of every bird you may find in this location, nor a guarantee that every bird on this list will be found in your project area. To see exact locations of where birders and the general public have sighted birds in and around your project area, visit the E-bird data mapping tool (Tip: enter your location, desired date range and a species on your list). For projects that occur off the Atlantic Coast, additional maps and models detailing the relative occurrence and abundance of bird species on your list are available. Links to additional information about Atlantic Coast birds, and other important information about your migratory bird list, including how to properly interpret and use your migratory bird report, can be found below.
For guidance on when to schedule activities or implement avoidance and minimization measures to reduce impacts to migratory birds on your list, click on the PROBABILITY OF PRESENCE SUMMARY at the top of your list to see when these birds are most likely to be present and breeding in your project area.
---
Bald Eagle
Haliaeetus leucocephalus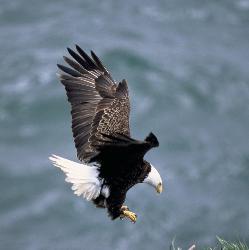 ---
Level of Concern

This is not a Bird of Conservation Concern (BCC) in this area, but warrants attention because of the Eagle Act or for potential susceptibilities in offshore areas from certain types of development or activities.

Presence

| Jan | Feb | Mar | Apr | May | Jun | Jul | Aug | Sep | Oct | Nov | Dec |
| --- | --- | --- | --- | --- | --- | --- | --- | --- | --- | --- | --- |
| | | | | | | | | | | | |

Description

A large raptor, the bald eagle has a wingspread of about 7 feet. Adults have a dark brown body and wings, white head and tail, and a yellow beak. Juveniles are mostly brown with white mottling on the body, tail, and undersides of wings. Adult plumage usually is obtained by the 6th year. In flight, the Bald Eagle often soars or glides with the wings held at a right angle to the body. As in most other raptors, females are larger than males; sexes otherwise similar in appearance.

References for Species Profile

Anthony, R. G., R. L. Knight, G. T. Allen, B. R. McClelland, and J. L. Hodges. 1982.Habitat use by nesting and roosting Bald Eagles in the Pacific Northwest. Trans. N.A. Wildl. Nat. Resour. Conf. 47:332-342.
Broley, C. L. 1947. Migration and nesting of Florida Bald Eagles. Wilson Bull. 59:1-68.
Buehler, D. A., T. J. Mersmann, J. D. Fraser, and J. K. D. Seegar. 1991. Nonbreeding Bald Eagle communal and solitary roosting behavior and habitat use on the northern Chesapeake Bay. J. Wildl. Manage. 55:273-281.
Buehler, David A. 2000. Bald Eagle (Haliaeetus leucocephalus), The Birds of North America Online (A. Poole, Ed.). Ithaca: Cornell Lab of Ornithology; Retrieved from the Birds of North America Online: http://bna.birds.cornell.edu/bna/species/506
Chester, D. N., D. F. Stauffer, T. J. Smith, D. R. Luukkonen, and J. D. Fraser. 1990.Habitat use by nonbreeding Bald Eagles in North Carolina. J. Wildl. Manage. 54:223-234.
Cornell Lab of Ornithology. 2015. Bald Eagle. All About Birds. http://www.allaboutbirds.org/guide/Bald_Eagle/id
Canada Warbler
Cardellina canadensis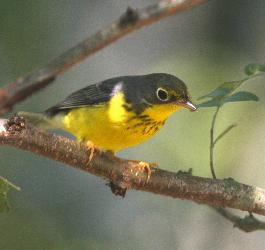 ---
Level of Concern

This is a Bird of Conservation Concern (BCC) throughout its range in the continental USA and Alaska.

Presence

| Jan | Feb | Mar | Apr | May | Jun | Jul | Aug | Sep | Oct | Nov | Dec |
| --- | --- | --- | --- | --- | --- | --- | --- | --- | --- | --- | --- |
| | | | | | | | | | | | |

Description

No description available
Cerulean Warbler
Dendroica cerulea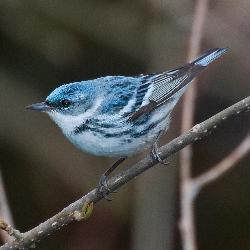 ---
Level of Concern

This is a Bird of Conservation Concern (BCC) throughout its range in the continental USA and Alaska.

Presence

| Jan | Feb | Mar | Apr | May | Jun | Jul | Aug | Sep | Oct | Nov | Dec |
| --- | --- | --- | --- | --- | --- | --- | --- | --- | --- | --- | --- |
| | | | | | | | | | | | |

Description

No description available

For more information, visit the ECOS species profile
Chimney Swift
Chaetura pelagica
Level of Concern

This is a Bird of Conservation Concern (BCC) throughout its range in the continental USA and Alaska.

Presence

| Jan | Feb | Mar | Apr | May | Jun | Jul | Aug | Sep | Oct | Nov | Dec |
| --- | --- | --- | --- | --- | --- | --- | --- | --- | --- | --- | --- |
| | | | | | | | | | | | |

Description

No description available
Eastern Whip-poor-will
Antrostomus vociferus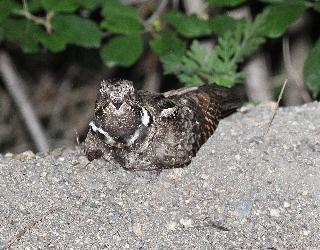 ---
Level of Concern

This is a Bird of Conservation Concern (BCC) throughout its range in the continental USA and Alaska.

Presence

| Jan | Feb | Mar | Apr | May | Jun | Jul | Aug | Sep | Oct | Nov | Dec |
| --- | --- | --- | --- | --- | --- | --- | --- | --- | --- | --- | --- |
| | | | | | | | | | | | |

Description

No description available
Golden-winged Warbler
Vermivora chrysoptera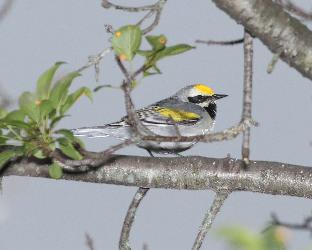 ---
Level of Concern

This is a Bird of Conservation Concern (BCC) throughout its range in the continental USA and Alaska.

Presence

| Jan | Feb | Mar | Apr | May | Jun | Jul | Aug | Sep | Oct | Nov | Dec |
| --- | --- | --- | --- | --- | --- | --- | --- | --- | --- | --- | --- |
| | | | | | | | | | | | |

Description

No description available

For more information, visit the ECOS species profile
Kentucky Warbler
Oporornis formosus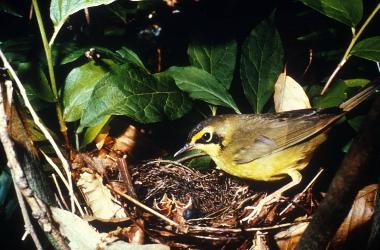 ---
Level of Concern

This is a Bird of Conservation Concern (BCC) throughout its range in the continental USA and Alaska.

Presence

| Jan | Feb | Mar | Apr | May | Jun | Jul | Aug | Sep | Oct | Nov | Dec |
| --- | --- | --- | --- | --- | --- | --- | --- | --- | --- | --- | --- |
| | | | | | | | | | | | |

Description

No description available
Prairie Warbler
Dendroica discolor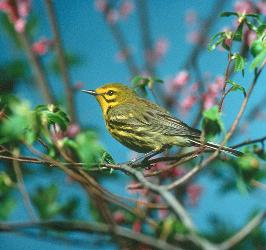 ---
Level of Concern

This is a Bird of Conservation Concern (BCC) throughout its range in the continental USA and Alaska.

Presence

| Jan | Feb | Mar | Apr | May | Jun | Jul | Aug | Sep | Oct | Nov | Dec |
| --- | --- | --- | --- | --- | --- | --- | --- | --- | --- | --- | --- |
| | | | | | | | | | | | |

Description

No description available
Prothonotary Warbler
Protonotaria citrea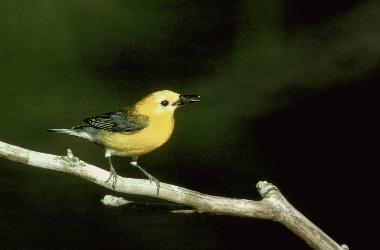 ---
Level of Concern

This is a Bird of Conservation Concern (BCC) throughout its range in the continental USA and Alaska.

Presence

| Jan | Feb | Mar | Apr | May | Jun | Jul | Aug | Sep | Oct | Nov | Dec |
| --- | --- | --- | --- | --- | --- | --- | --- | --- | --- | --- | --- |
| | | | | | | | | | | | |

Description

No description available
Red-headed Woodpecker
Melanerpes erythrocephalus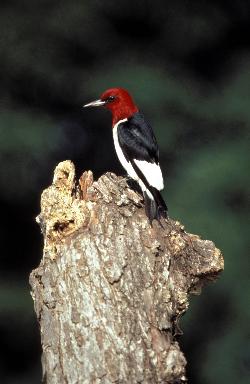 ---
Level of Concern

This is a Bird of Conservation Concern (BCC) throughout its range in the continental USA and Alaska.

Presence

| Jan | Feb | Mar | Apr | May | Jun | Jul | Aug | Sep | Oct | Nov | Dec |
| --- | --- | --- | --- | --- | --- | --- | --- | --- | --- | --- | --- |
| | | | | | | | | | | | |

Description

No description available
Rusty Blackbird
Euphagus carolinus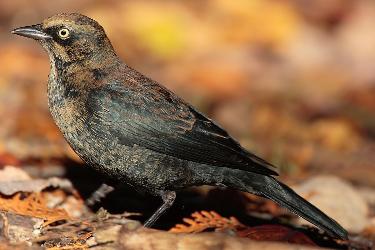 ---
Level of Concern

This is a Bird of Conservation Concern (BCC) only in particular Bird Conservation Regions (BCRs) in the continental USA

Presence

| Jan | Feb | Mar | Apr | May | Jun | Jul | Aug | Sep | Oct | Nov | Dec |
| --- | --- | --- | --- | --- | --- | --- | --- | --- | --- | --- | --- |
| | | | | | | | | | | | |

Description

No description available
Wood Thrush
Hylocichla mustelina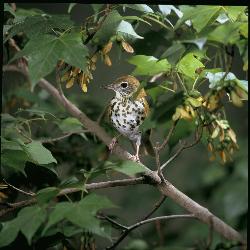 ---
Level of Concern

This is a Bird of Conservation Concern (BCC) throughout its range in the continental USA and Alaska.

Presence

| Jan | Feb | Mar | Apr | May | Jun | Jul | Aug | Sep | Oct | Nov | Dec |
| --- | --- | --- | --- | --- | --- | --- | --- | --- | --- | --- | --- |
| | | | | | | | | | | | |

Description

No description available
no data
survey effort
breeding season
probability of presence
Species
Jan
Feb
Mar
Apr
May
Jun
Jul
Aug
Sep
Oct
Nov
Dec

Bald Eagle

Non-BCC Vulnerable

Non-BCC Vulnerable

Canada Warbler

BCC Rangewide (CON)

BCC Rangewide (CON)

Cerulean Warbler

BCC Rangewide (CON)

BCC Rangewide (CON)

Chimney Swift

BCC Rangewide (CON)

BCC Rangewide (CON)

Eastern Whip-poor-will

BCC Rangewide (CON)

BCC Rangewide (CON)

Golden-winged Warbler

BCC Rangewide (CON)

BCC Rangewide (CON)

Kentucky Warbler

BCC Rangewide (CON)

BCC Rangewide (CON)

Prairie Warbler

BCC Rangewide (CON)

BCC Rangewide (CON)